Hasten the mill relining process by safely and quickly removing a mill's feed chute away from a mill, even when fully choked, with a powered feed chute transporter. The space made available by our feed chute transport jump starts the mill relining process, returning you to full production with minimal downtime. Our feed chute transports can be fixed on rail wheels for easy alignment or, if rails are unavailable in your production area, a set of resilient polyurethane wheels. Both maintain the integrity of your facility floors with effective weight dispersal. Along with our transports that are fixed to the feed chute we offer a self-powered, four wheel drive "U" shaped model that can service multiple chutes. This cost saving alternative permits the freedom to quickly park the machine anywhere then return it once relining is complete.
General Operating Description:
The McLellan Feed Chute Transporter was specially designed to Service SAG Mill Feed Chutes. It's built to optimally and safely meet each customer's requirements for positioning a Feed Chute. The Feed Chute Transporter was specifically designed with front wheel drive and rear wheel steering to minimize repositioning time. Once the Feed Chute Transporter is in position and Brakes applied, the Feed Chute Transport can then raise the Feed Chute for a SAG Mill and maneuver the Feed Chute out of the way for maintenance. Once the maintenance is complete the Feed Chute can be moved back into the SAG Mill to resume normal operations.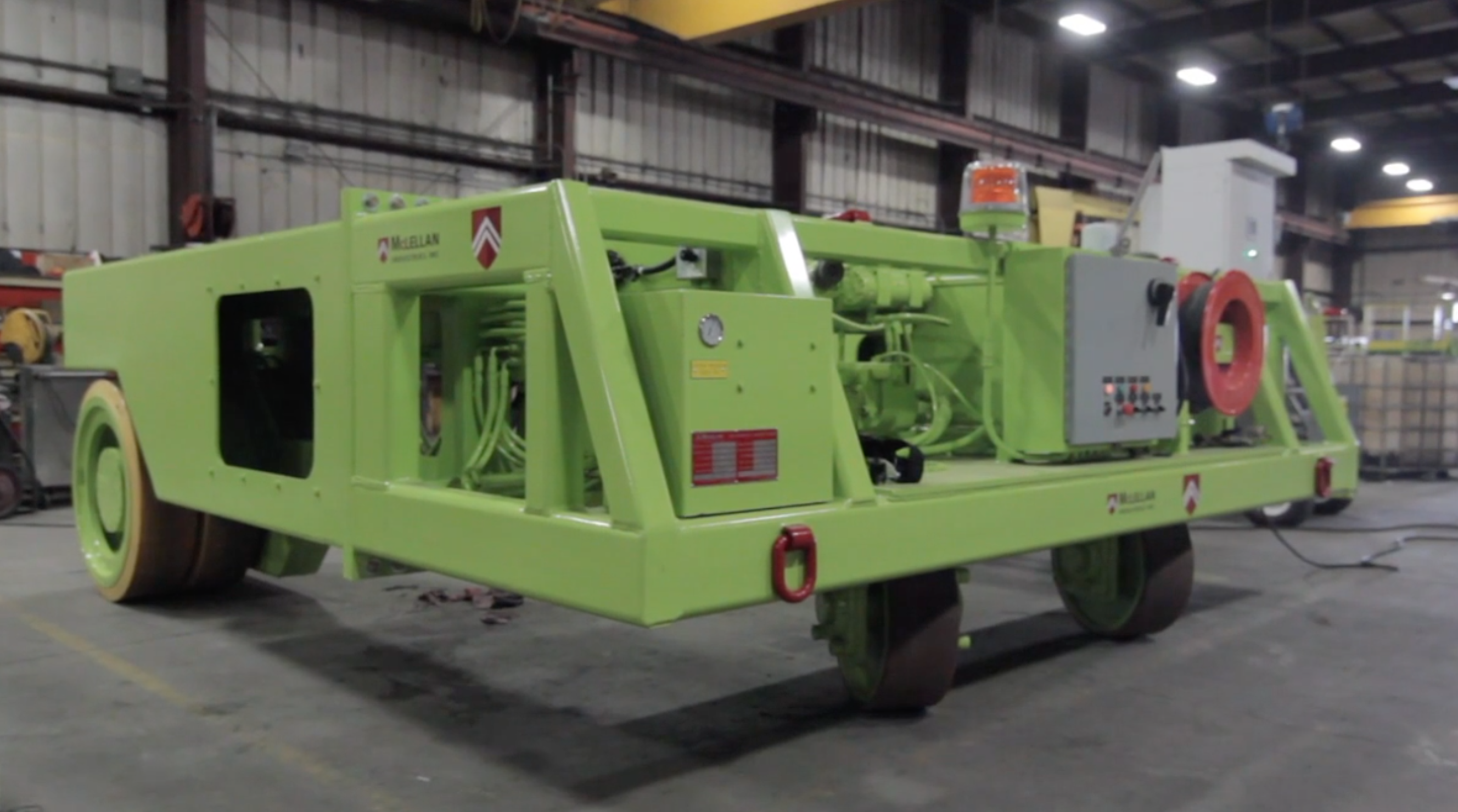 The 'U' shape quickly positioning around a feed chute.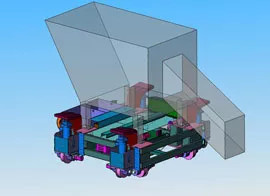 Used to transport feed chutes to clear space for additional maintenance space around a SAG mill, the Feed Chute Transport can even move when full and choked.