Custom built equipment for mining, construction, and agriculture.
McLellan Custom Mining Equipment sold all over the world
McLellan Equipment takes a lot of pride in working closely with their customers, especially with research and development projects which come up from time to time. We are certified as an ASME "U" Stamp complience with the current DOT 406 Code 3 which is adopted in the United States. Quality assurance, certified welders, and metal pedigree all contribute to product quality and integrity. Simply stated, McLellan's motto is, "Do it right or don't do it."

Founded in 1965 by our founder Dale McLellan, McLellan Equipment defines itself by delivering the highest quality possible for machinery mining, construction, and agriculture.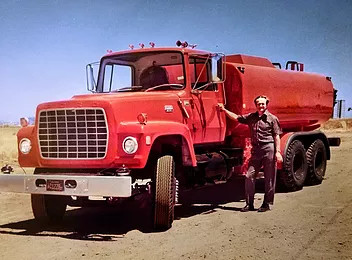 "Starting as a small, local manufacturer we built our business on hard work, quality, customer support, and pride. Sales grew, and customers became our sales force."
- Mr. Dale McLellan, Founder