McLellan Industries is the original designer of the Mill Liner Handler. Our experience and support are well known throughout the world.
With over 50 years of research and development experience, we custom engineer and manufacture quality built equipment for Ball, Sag, Ag and Rod type mills to full mining operations. This maintenance equipment is essential for scheduled or emergency relines.
Our McLellan Mill Relining Equipment significantly reduces mill downtime while providing a maximum level of safety. Our equipment empowers your crew with a mechanized delivery of mill liners for easy transport and placement inside your mill. Let us help you with all aspects of the mill lining process. We can provide you with a custom reline service package designed to meet your needs.
Mill Maintenance Equipment
Mill Liner Handlers
Mill Hand
Rod Chargers
Feed Chute Transporters
Bolt Busters
Our robust design has the ability to move liners of up to 12,000 pounds.
The Mill Liner Handler features a horizontal beam that delivers replacement liners through the trunnion safely and quickly. Once inside the mill, the liner is delivered to a 4 axis power liner manipulator.
construction allows for servicReliable, durable and robust e during critical, costly downtime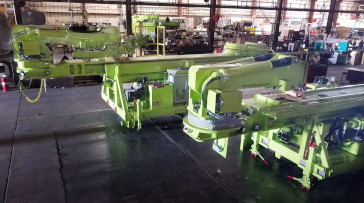 Reduce rod mill rod replacing time with an automated solution. Capable of laying or propelling rods into mills via an extendable boom, the McLellan rod charger reduces time and labor during critical relining & maintenance periods.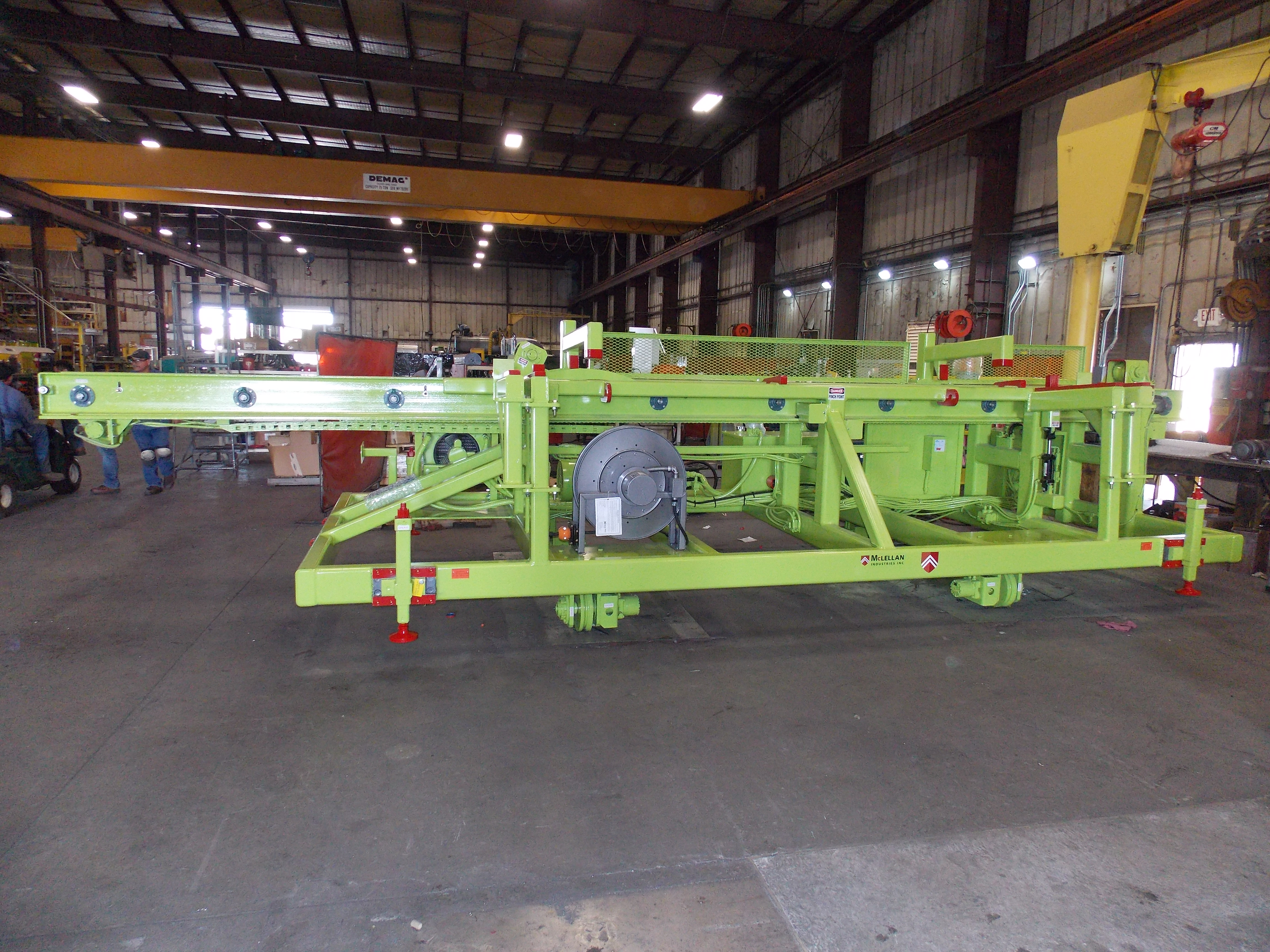 McLellan feed chute transportation equipment securely transports feed chutes during the critical stages of the relining process, enabling a quicker return to production.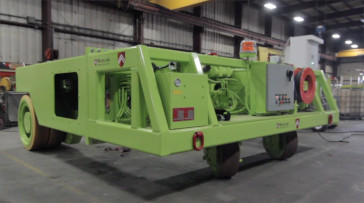 A convenient and simple tool for removing bolts and used liners from mills.